Most Guatemala Medical Travel clients arrive from other countries, but sometimes we have a request from loved ones or guardians to care for local residents who may not have the contacts or resources to navigate the top-notch private hospital system by themselves.
After Sr. Perez, a resident of San Marcos Guatemala, suffered an industrial accident while working in Florida, he was in a terrible state, requiring several surgeries to bring his sight, hearing, balance and speech back to normal. His U.S. insurance company would pay for the expenses, but was impossible for them to oversee his care in a foreign country.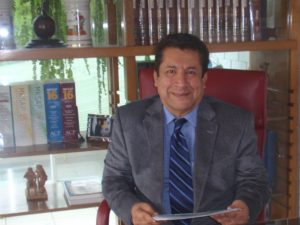 They trust Guatemala Medical Travel to coordinate procedures with the most skilled and reliable providers in Guatemala City, so that Sr. Perez was able to have all of his medical attention close to his home and at a fraction of the price.
When the son of Sra. Gomez was not able to travel from the United States to Guatemala to care for his dying mother, he called G.M.T. to arrange for transport to the best possible healthcare facility, with our known and trusted hospital associates. Both of the Guatemala Medical Travel clients, and their families, are grateful for the life-changing medical attention that they may not have received without an international medical advocate to be their representative.